Keeping up with the takahē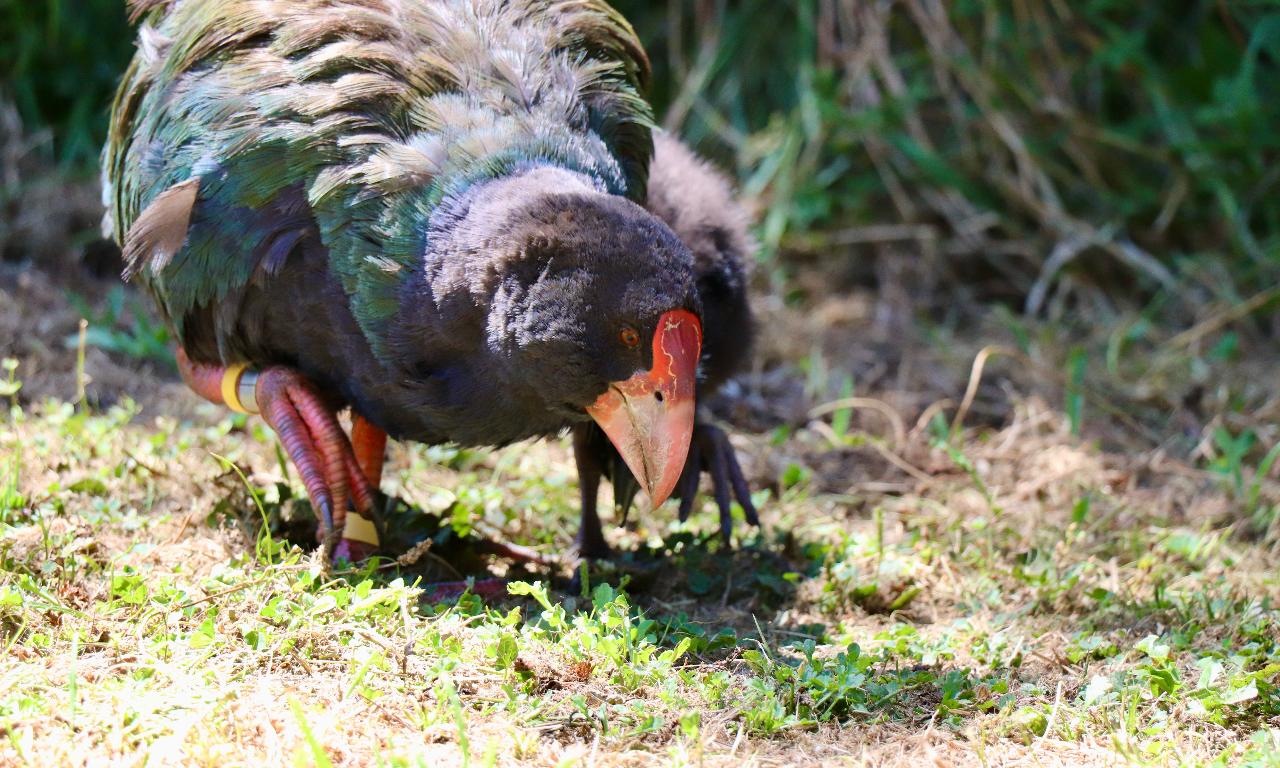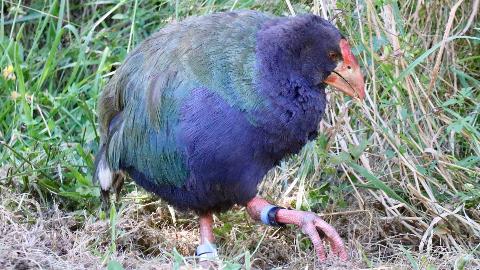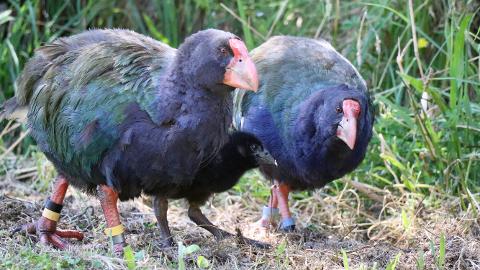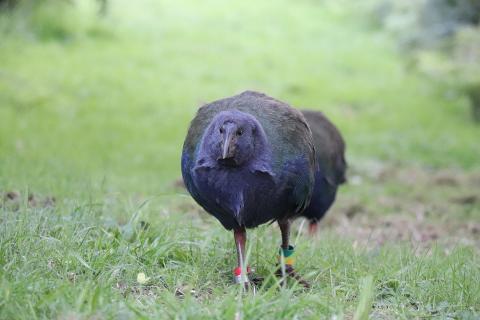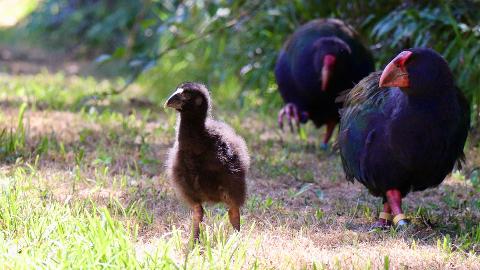 Duration: 50 Minutes (approx.)
Location: Pukeatua, New Zealand
Product code: KUWTTHT
Thought to be lost forever, takahē made history when they were rediscovered in the remote mountains of Fiordland in 1948. This large, flightless bird helped shape the future of conservation techniques in New Zealand. Encountering a takahē for the first time can transport you to a pre-historic world!

Meet your guide at the Manu Tīoriori visitor centre for an easy walk down to the beautiful Tuatari wetlands. North Island robins, tomtits, tūī, bellbirds, hihi, tieke and fantails also make the wetlands their home.
The 45-50 minute tour is on grassland beside a small lake where we will look for the takahē family (a breeding pair, potentially with a chick depending on the season). You'll spend time watching them interact as a whanau and may see one of our guides provide a supplementary feed (usually Wednesday and on the weekend).
By booking on this tour your contribution helps Sanctuary Mountain® continue to protect the rare and endangered species that live wild on Maungatautari. A complimentary Sanctuary Explorer Pass is included and we invite you to explore Te Tūī ā Tāne southern enclosure either before and/or after your guided tour.
BOOK ONLINE FOR A DISCOUNTED PRICE.

Please check in at Mau Tīoriori Visitor Centre at least 10 minutes prior to your tour. Here you will pick up your Sanctuary Explorer Pass and visitor guide map and receive instructions as to where to meet your guide.
***Please note the Sanctuary Explorer Pass can only be used during daylight
hours on the day of it's issue.

Standard booking terms and conditions apply. If you need to reschedule please let us know as soon as you can.